FANUC, model Robocut Alpha 1 iE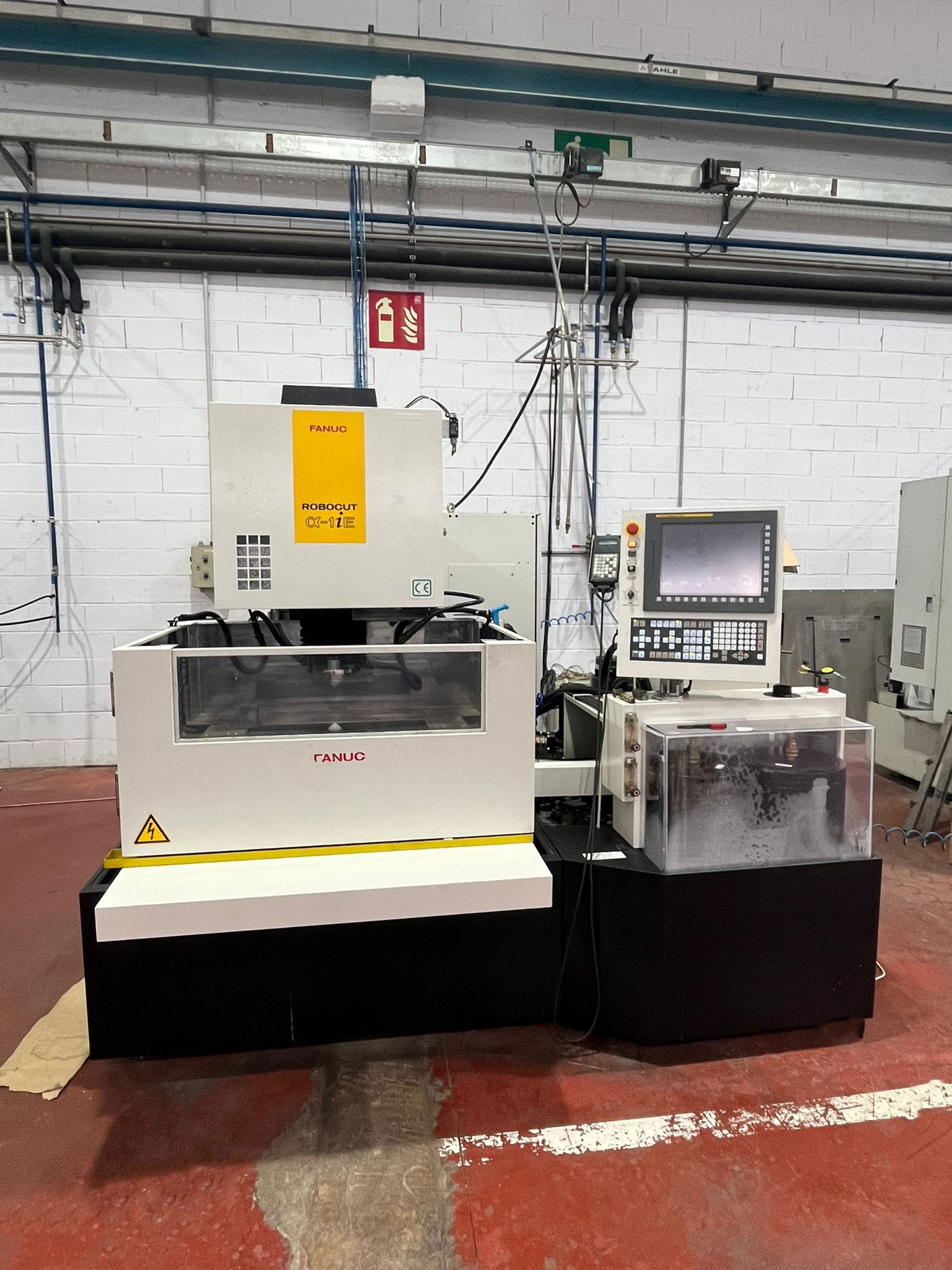 IAM in its commitment to renewal and improvement of machinery has incorporated a new wire EDM machine, to meet the growing demands of our customers in the industry.
The acquisition of this FANUC machine, model Robocut Alpha 1 iE allows us to offer our customers an improvement in cutting quality and reduce delivery times.
Features of Electrical discharge machine (EDM):
With cooler and automatic AWF: The IAM Wire EDM machine comes equipped with a cooler, which ensures efficient operation and a long service life. In addition, an automatic AWF system ensures a constant supply of wire, optimizing the performance of the machine.
 
X, Y and Z axes: The machine has the following travels. The X axis 600.0 mm (longitudinal), the Y axis 400.0 mm (transverse) and the Z axis 300.0 mm (vertical) respectively. These axes allow a wide range of movement and cutting accuracy, ensuring high quality results.
 
Workpiece capacity: It can accommodate workpieces with a maximum length of 1050.0 mm, a maximum width of 820.0 mm and a maximum workpiece weight of 1000.0 kg. This versatility allows us to tackle a wide range of industrial projects.
 
FANUC 31i - WA numerical control: The machine is equipped with a state-of-the-art computer numerical control (CNC) system from FANUC.
The FANUC 31i - WA CNC offers precise and reliable control over the machine, ensuring accurate cutting execution and increased process efficiency.
At Grupo IAM https://en.groupiam.net/iam-group Wire EDM cutting we provide cutting solutions. The addition of the new Wire EDM machine demonstrates our commitment to staying at the forefront of technology and ensuring outstanding results for our customers.
If you are looking for high quality Wire EDM cutting and fast turnaround, IAM is your choice.
If you would like to find out more about our services, please do not hesitate to contact our customer service team.
At IAM, we are here to meet your cutting needs with the best quality and efficiency.