Micro-cutting by water jet process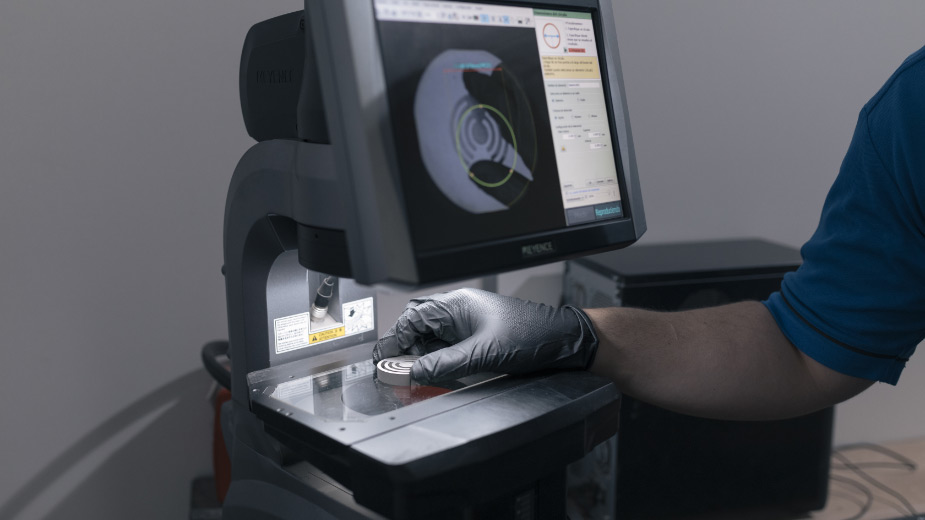 Micro waterjet cutting is a variant of conventional waterjet cutting, which, while maintaining its main advantages, is capable of carrying out high-precision cuts of a very small size. IAM MICRO has a micro waterjet cutting machine.
Micro-water jet cutting is the variant of conventional water jet cutting whose main characteristic is the size of the tool used. This variant makes it possible to manufacture parts with very demanding dimensional tolerances and with very complex and small geometries, in all types of materials and with great repeatability and productivity.
While in conventional cutting the diameter of the tool is always greater than 0.8 mm, in micro cutting it can be as small as 0.25 mm, cutting the inside of parts or grooves that would be impossible with the conventional process. To do this, the orifice on the cutting head can be as small as a tenth of a millimetre in diameter, which also means that the grain size of the abrasive has to be smaller.
This tool, apart from making it possible to cut tiny geometries, makes it possible to achieve geometric tolerances that were unthinkable with waterjet cutting until the advent of this new technology. While in conventional cutting the tightest tolerance is up to 0.1 mm, with micro cutting, parts with a tolerance of up to 0.02 mm can be achieved.