IAM Group has 40 years of experience providing the best high precision cutting service to the customer.
Since 1981
IAM Group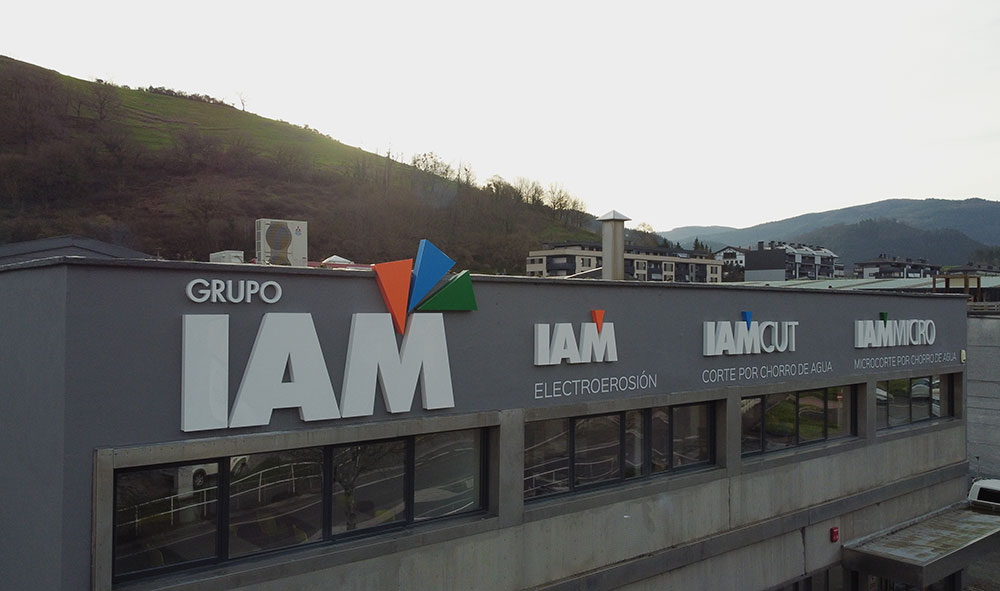 The company IAM S.A. (Industria Auxiliar de Matricería S.A.), was founded in 1981, to provide Wire and Die Sink EDM service, being key for the manufacture of dies, moulds, and special pieces. To respond to the current demand of the industry, IAM is equipped with the latest technologies of the market.
After 17 years of business growth, in 1998, the company IAM CUT S.L. was founded to provide customers with the waterjet cutting services and be able to cut all types of material, whether metallic or non-metallic. With the staff experience and last generation production resources, IAM CUT offers to the customers, a high-quality cut with the best delivery time.
Lastly in 2015, after seeing the need of offer customers the cutting of more precise, more complex, and smaller dimensional size parts, in low thickness and all types of materials, IAM MICRO was born, being the first company in the state dedicated to micro waterjet cutting.
In this way, today the IAM Group is able to provide its customers with a high-quality cut in wire, Die Sink and drilling EDM, waterjet cutting and micro waterjet cutting processes.